---
An Online Review of the Arts
---
UPDATES

---
Receive occasional e-mail updates regarding Aristos publication and other news.
---
FACEBOOK

---
Read exclusive Aristos-related content on art, music, and ideas.
---
SHOP ONLINE!
---
Shopping at 1,600+ brand-name stores (including Amazon.com) benefits Aristos.
Your purchase of books and other merchandise benefits Aristos.
---
SUPPORT ARISTOS!
---
It's easy to make a direct contribution to the Aristos Foundation.
---
Aristos is published by The Aristos Foundation, a 501(c)(3) nonprofit organization.
Copyright © 1982-2016
---
* "Reading Aristos has given me much pleasure and instruction."
* "At last I have read What Art Is from end to end. . . . You have done a splendid piece of work." - Jacques Barzun (1907-2012)
---
February 2016
[
see January below
]
---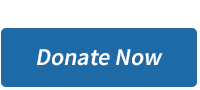 We depend on contributions from individuals like you to continue championing traditional contemporary arts while combating the avant-garde. Please make a donation, however modest, to the nonprofit Aristos Foundation (via PayPal or by check) now!
---
Winter Thaw
Ice Floes, 1893, Claude Monet (French, 1840-1926). Oil on canvas, 26 x 39 1/2 in. (66 x 100.3 cm.), Metropolitan Museum of Art, New York City. "The prolonged freeze and heavy snowfalls in the winter of 1892-93 inspired Monet to capture their effects on the Seine in a series of paintings" [more]. See also Break-up of the Ice on the Seine, near Bennecourt, 1893. Illustrated bio of Monet.
---
NOTES & COMMENTS
Exhibition: Paintings by Lauren Sansaricq and Erik Koeppel, two young artists inspired by the Hudson River School // Best Sites: The Athenaeum, for viewing art // Is photography art? // M.M.K on the "Mattress Girl as "artist" // L.T. on a young "artist" who made it big // Vigée Le Brun (1755-1842), a little-known but brilliant painter // and more. . .
---
Harriet Whitney Frishmuth: A Compendium -
Louis Torres, ed.
EXHIBITION
Picasso's Sculpture: Much Ado about Very Little - Michelle Marder Kamhi
---
BEST OF ARISTOS: THE PRINT YEARS (1982-1997)
"Harriet Whitney Frishmuth: Lyric Sculptor" (June 1984) - Beatrice Gilman Proske
WORTH READING AND VIEWING
Exhibition catalogue [full text] for The Boston School Tradition: Truth, Beauty and Timeless Craft, Vose Galleries, June 6 - July 18, 2015 (including "The Bostonians and Their Boston School," an essay by independent scholar and curator, Trevor J. Fairbrother).

---
January 2016
---
NOTES & COMMENTS
Best Sites: Essential Vermeer--all that is known, and then some // Exhibitions galore: on Hellenistic bronzes; on Dance in art; on Art inspired by winter . . . and more.
---
WORTH READING
"Vermeer as Scientist," Claudia Swan, Times Literary Supplement, January 6, 2016 (review of Eye of the Beholder: Johannes Vermeer, Antoni van Leeuwenhoek, and the Reinvention of Seeing, by Laura J. Snyder). Related: Our review of the Essential Vermeer website in Notes & Comments.
---
---
ALSO OF INTEREST
---
Aristos (1982-1997)
About, sample articles, reviews, back issues. . .
---
What Art Is: The Esthetic Theory of Ayn Rand (Open Court, 2000). Chapter Summaries, Reviews/Responses. . .
The Definition of Art (Ch. 6)
+Amazon.com
+Find Book in Libraries (Worldwide)

---
What Art Is Online (2000-2003)
Supplement to What Art Is -- articles and excerpts
---
Who Says That's Art?
A Commonsense View of the Visual Arts (Pro Arte Books, 2014). Contents, Introduction, Reviews, Image links
"Forceful and persuasive."--Kirkus Reviews

+Amazon.com (Paperback/Kindle)


---
After the Avant-Gardes: Reflections
on the Future of the Fine Arts (Open Court, 2016).
Includes essays by the Aristos editors:

* "The Interminable Monopoly of the Avant-Garde" - Louis Torres

* "Mimesis versus the Avant-Garde: Art and Cognition" - Michelle Marder Kamhi
[based on "Art and Cognition"]
---
The Aristos Awards
Readings on Art Education
WebCommentary
---
Terence Rattigan (1911-1977), British playwright
Jack Schaefer (1907-1991), author of Shane
---
ARISTOS SPONSORS
---
Become an Aristos Sponsor! Connect with our discerning worldwide readership.
* Ann Long Fine Art
A leading gallery representing twenty-four of the best contemporary classically trained realist painters and sculptors. Thumbnail images, bios and notices of shows.
* Farr Publications
Music study materials for string teachers and students by cellist and master teacher Faith Farr. Worksheets and integrated theory, performing, and rhythm assignments.
* Stephen Gjertson
The paintings, essays, and biography of a leading Classical Realist, whose work ranges from portraits and genre paintings to still lifes and landscapes. Books/Prints.
* Achilles International
An inspiring organization founded in 1983, dedicated to enabling people with disabilities to participate in long-distance-running events. Book: Go Achilles!
---