---
An Online Review of the Arts
---
UPDATES

---
Receive occasional e-mail updates regarding Aristos publication and other news.
---
FACEBOOK

---
Read exclusive Aristos-related content on art, music, and ideas.
---
SHOP ONLINE!
---
Shopping at 1,600+ brand-name stores (including Amazon.com) benefits Aristos.
Your purchase of books and other merchandise benefits Aristos.
---
SUPPORT ARISTOS!
---
It's easy to make a direct contribution to the Aristos Foundation.
---
Aristos is published by The Aristos Foundation, a 501(c)(3) nonprofit organization.
Copyright © 1982-2016
---
* "Reading Aristos has given me much pleasure and instruction."
* "At last I have read What Art Is from end to end. . . . You have done a splendid piece of work." - Jacques Barzun (1907-2012)
---
CURRENT NEWS - July

7/22: A Realist Showcase, Haynes Galleries, Nashville, Tenn. What makes this exhibition most worth traveling to is the sculpture, especially select portrait busts by Alicia Ponzio [more], including her Self Portrait in Progress [see slides 1-3]. Ponzio attended the Florence Academy of Art [her sculpture page] then taught there for three years. Her studio is located in San Francisco, Calif. The exhibition closes July 30.

7/22: Turner's Whaling Pictures [more], Metropolitan Museum of Art, NYC, Four masterpieces by the great J.M.W. Turner. A unique viewing opportunity. Closes August 7.

6/17: Important Maritime Paintings, Cavalier Galleries, Nantucket, Mass. Forty superb works, mostly of sailing ships. A good number were made this year, some of them breathtaking, such as Evening Sail, Eccleciastes 4:6, by Thomas Kegler. Closes September 5.

CURRENT NEWS - Archives
---
Forthcoming
Several not yet posted 2016 back issues. Look for them. Better yet, subscribe to our free updates list and receive publication notices in your inbox! (See Subscribe button atop right column.)
---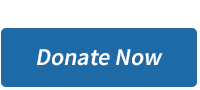 Aristos and related projects are supported by the Aristos Foundation, a 501(c)(3) nonprofit organization. We depend on tax-deductible contributions from individuals like you to continue championing traditional contemporary arts and combating the avant-garde. Please make a donation, however modest, via PayPal. (To use your credit card, click on this link then click on the "Continue" link on the next page.)
---
In Bloom!
Iris at Dawn (Iris)* [more], 1899, Maria Oakey Dewing (American, 1845-1927). Oil on canvas, 25 3/16 x 31 5/16 in. (63 x 79.5 cm). Hood Museum of Art, Dartmouth College, Hanover, New Hampshire. Bio (Wikipedia). Paintings (The Athenaeum). "From 1885 to 1903, Dewing and her painter husband, Thomas Wilmer Dewing, summered in Cornish [N.H.], where Maria merged her dual creative passions by painting flowers from her own garden. . . . Although Maria Dewing's career was eventually overshadowed by that of her husband, when the couple met she was by far the more highly trained and well-established artistic figure, at that time known for portraiture, still life, and figure painting" (quoted from "Hood Museum of Art Acquires Rare Outdoor Still Life by Maria Oakey Dewing." See also "The Exciting Brushwork of Maria Oakey Dewing (1845-1927)."
* Art is best viewed in Firefox, which centers images on a dark background.
---
---
ALSO OF INTEREST
---
Aristos (1982-1997)
About, sample articles, reviews, back issues. . .
---
What Art Is: The Esthetic Theory of Ayn Rand (Open Court, 2000). Chapter Summaries, Reviews/Responses. . .
The Definition of Art (Ch. 6)
+Amazon.com
+Find Book in Libraries (Worldwide)

---
What Art Is Online (2000-2003)
Supplement to What Art Is -- articles and excerpts
---
Who Says That's Art?
A Commonsense View of the Visual Arts (Pro Arte Books, 2014). Contents, Introduction, Reviews, Image links
"Forceful and persuasive."--Kirkus Reviews

+Amazon.com (Paperback/Kindle)


---
After the Avant-Gardes: Reflections
on the Future of the Fine Arts (Open Court, 2016).
Includes essays by the Aristos editors:

* "The Interminable Monopoly of the Avant-Garde" - Louis Torres

* "Mimesis versus the Avant-Garde: Art and Cognition" - Michelle Marder Kamhi
[based on "Art and Cognition"]
---
The Aristos Awards
Readings on Art Education
WebCommentary
---
Terence Rattigan (1911-1977), British playwright
Jack Schaefer (1907-1991), author of Shane
---
ARISTOS SPONSORS
---
Become an Aristos Sponsor! Connect with our discerning worldwide readership.
* Ann Long Fine Art
A leading gallery representing twenty-four of the best contemporary classically trained realist painters and sculptors. Thumbnail images, bios and notices of shows.
* Farr Publications
Music study materials for string teachers and students by cellist and master teacher Faith Farr. Worksheets and integrated theory, performing, and rhythm assignments.
* Stephen Gjertson
The paintings, essays, and biography of a leading Classical Realist, whose work ranges from portraits and genre paintings to still lifes and landscapes. Books/Prints.
* Achilles International
An inspiring organization founded in 1983, dedicated to enabling people with disabilities to participate in long-distance-running events. Book: Go Achilles!
---