---
An Online Review of the Arts
---
UPDATES

---
Receive occasional e-mail updates regarding Aristos publication and other news.
---
FACEBOOK

---
Read exclusive Aristos-related content on art, music, and ideas.
---
---
SHOP ONLINE!
---
Shopping at 1,700+ brand-name stores benefits Aristos.
---
SUPPORT ARISTOS!
---
See PayPal link at "Donate Now" in left column.
---
Aristos is published by The Aristos Foundation, a 501(c)(3) nonprofit organization.
Copyright © 1982-2017
---
* "Reading Aristos has given me much pleasure and instruction."
* "At last I have read What Art Is from end to end. . . . You have done a splendid piece of work." - Jacques Barzun (1907-2012)
---
February 2017
---
CURRENT NEWS - February

2/19: Small Paintings Show, Susan Powell Fine Art, Madison, Conn. More than 100 works on view. Closes February 25.

2/19: Maine Temperas and Watercolors and The Dory, Farnsworth Art Museum, Rockland, Maine. Two exhibitions of paintings by Andrew Wyeth. Close March 5 and March 9.

2/19: Velázquez Portraits: Truth in Painting (seven works), Metropolitan Museum of Art, New York City. Closes March 12.

2/19: Turner's Modern and Ancient Ports: Passages through Time, Frick Collection. (Bio.) [Turner in Aristos.] February 23 - May 14.

2/19: Julian Onderdonk and the Texan Landscape, San Antonio Museum of Art, Texas. Closes April 23.

2/19: New Terrains: American Paintings from the Richard M. Scaife Bequest, Brandywine River Museum of Art, Chadds Ford, Penn. Over 25 late-nineteenth and early twentieth-century works by Hudson River School painters, including Albert Bierstadt, and by American Impressionists, among them, William Merritt Chase and J. Alden Weir. Closes May 30.

CURRENT NEWS - Archives

Impression,
Magpie
The Magpie*(La Pie) [enlarged] [the bird] [about] [photo: a magpie], 1869, Claude Monet (French, 1840-1926). Oil on canvas, 35 in. x 51 in. (89 cm x 130 cm). Musée d'Orsay, Paris. [The Athenaeum: 1,290 works by Monet]. Impression, Sunrise (1872) [about].
* Best viewed in Firefox or Google Chrome, which center images on dark background.
---
Contents
NOTES & COMMENTS
Marivaux at the Frick // Julian Onderdonk (1882-1922), American Impressionist // About CURRENT NEWS
EXHIBITION: Charlotte Brontë in Word and Image at the Morgan - Michelle Marder Kamhi
WORTH READING & LISTENING
Stradivarius Violins: (1)"The Brilliance of a Stradivari Violin Might Rest Within Its Wood," Steph Yin, New York Times, December 20, 2016. "For hundreds of years, the best violin players have almost unanimously said they prefer a Stradivari or a Guarneri instrument. Why nobody has been able to replicate that sound remains one of the most enduring mysteries of instrument building." (2) Antonio Stradivari, 1644-1737; Guarneri, family name: 17th and 18th centuries. (3) Who Are the Musicians Playing a Stradivarius?" See and hear them play on instruments that they exclusively use (one is Yo Yo Ma, on cello). A few explain why. Cmuse, August 5, 2015.
---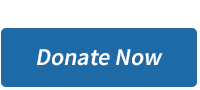 Aristos and related projects are supported by the Aristos Foundation, a 501(c)(3) nonprofit organization. We depend on tax-deductible contributions from individuals like you to continue championing traditional contemporary arts and combating the avant-garde. Please make a donation, however modest, via PayPal (use your credit card or your PayPal account).
---
ALSO OF INTEREST
---
Aristos (1982-1997)
About, sample articles, reviews, back issues. . .
---
What Art Is: The Esthetic Theory of Ayn Rand (Open Court, 2000). Chapter Summaries, Reviews/Responses. . .
The Definition of Art (Ch. 6)
+Amazon.com
+Find Book in Libraries (Worldwide)

---
What Art Is Online (2000-2003)
Supplement to What Art Is--articles and excerpts
---
Who Says That's Art?
A Commonsense View of the Visual Arts (Pro Arte Books, 2014). Contents, Introduction, Reviews, Image links
"Forceful and persuasive."--Kirkus Reviews

+Amazon.com (Paperback/Kindle)


---
After the Avant-Gardes: Reflections
on the Future of the Fine Arts (Open Court, 2016).
Includes essays by the Aristos editors:

* "The Interminable Monopoly of the Avant-Garde" - Louis Torres

* "Mimesis versus the Avant-Garde: Art and Cognition" [based on "Art and Cognition"] - Michelle Marder Kamhi

---
The Aristos Awards
Readings on Art Education
WebCommentary
---
Terence Rattigan (1911-1977), British playwright
Jack Schaefer (1907-1991), author of Shane
---
ARISTOS SPONSORS
---
Become an Aristos Sponsor! Connect with our discerning worldwide readership.
* Ann Long Fine Art
A leading gallery representing twenty-four of the best contemporary classically trained realist painters and sculptors. Thumbnail images, bios and notices of shows.
* Farr Publications
Music study materials for string teachers and students by cellist and master teacher Faith Farr. Worksheets and integrated theory, performing, and rhythm assignments.
* Stephen Gjertson
The paintings, essays, and biography of a leading Classical Realist, whose work ranges from portraits and genre paintings to still lifes and landscapes. Books/Prints.
* Achilles International
An inspiring organization founded in 1983, dedicated to enabling people with disabilities to participate in long-distance-running events. Book: Go Achilles!
---